The history of glueless wear go wigs is a testament to the ever-evolving landscape of beauty and fashion. It's fascinating to see how these wigs have progressed over the years to meet the needs and preferences of consumers.
Glueless Wear Go Wigs History
Pre-cut lace 4×6 Wear Go Closure Wig
The journey began with the introduction of the pre cut lace wig 4×6 Wear Go Closure Wig. This innovative design, featuring pre-cut extra front lace, a secure dome cap, and a wide band, revolutionized wig application. Its 100% glueless install and effortless wearability in just 5 seconds quickly propelled it to popularity.
13×4 Wear Go Frontal Wig
As demand grew, so did the need for more options. This led to the development of the 13×4 Wear Go Frontal Wig, offering a larger lace area. To address concerns about security, hair clips were included as gifts, providing customers with the choice of added reinforcement.
Colored Wear Go Wig 
Diversity in color options became another key aspect, with wear go wigs now available in a range of shades including Reddish Brown, 99J, and 613 Blonde. This expanded palette allowed for even greater customization and personal expression.
Bleached Knots Wig
The introduction of bleached knots wigs marked another significant advancement. This technique made the knots virtually invisible, contributing to a more natural appearance.
Wear Go Wig V5
The Wear Go V5 wig took things further by utilizing a new tiny knots method. With just one hair strand per lace hole, the knots became even more discreet, enhancing the wig's overall realism.
M-cap 9×6 Wear Go Wig
In response to the need for both security and comfort, the M-cap 9×6 Wear Go Glueless Wig was introduced. Its larger lace area, C-shape Protection Ear Design, and glasses-friendly features provided additional convenience. The inclusion of movable combs further ensured a secure fit.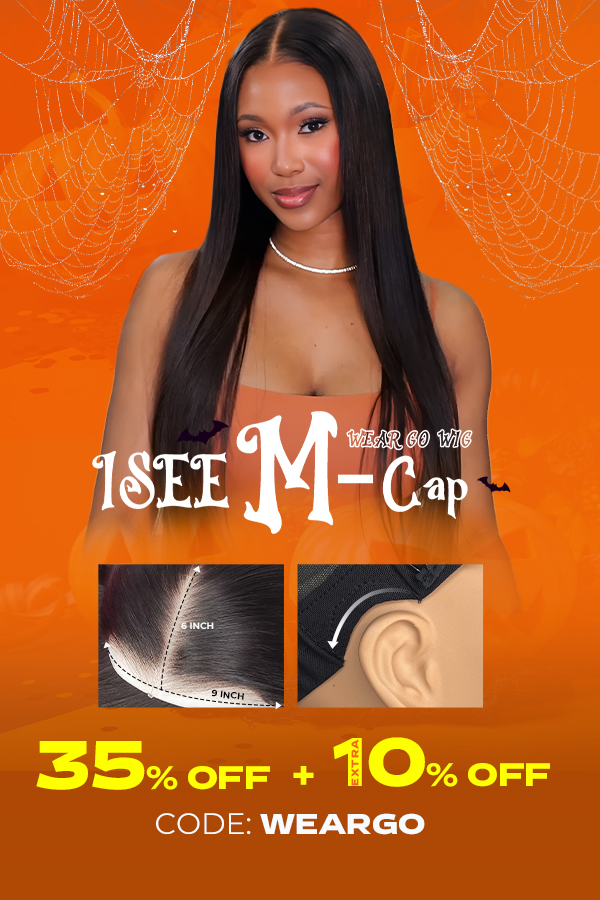 Isee Hair
Throughout this journey, Isee Hair has played a pivotal role. With a seven-year history, their commitment to creating natural-looking, easy-to-wear wigs for women has been central to these advancements. Their dedication has contributed to the smooth and continued evolution of this exciting product line.
It's remarkable to see how technology and innovation have come together to make these wigs not only more accessible but also more comfortable and natural-looking for users. The history of glueless wear and go wigs is a testament to the ever-advancing world of beauty and fashion.
Related Posts